Venue Bookings
We invite you to host your next workshop, program, retreat or other event at our stunning Cortijo. Our rural setting, our welcoming and supportive atmosphere make it the perfect location for your group gathering.
We are designed and built to support yoga, martial arts, dance, hiking, holistic, acoustic music concerts and other creative workshops and seminars.
We can tailor make a weekend, week long or month long program designed to suit your needs as a group leader, including:
Accommodation for all sizes of groups from small to large in our various apartments and unlimited camping space
Two large 100 square meter studio rooms for yoga or group activities
Optional 150 square meter outdoor shaded space complete with breath taking views of the mountains
A large open terrace communal dining area to allow socialising at meals times
A mountain mineral water swimming pool with a shaded grassy area for outdoor sessions & leisure
Props including foam blocks, bolsters, blankets, meditation cushions and straps
200 square meters of interlocking foam mats (perfect for acrobatics, martial arts, massage: can be used indoors or outdoors)
Buffet breakfast, lunch and dinner arranged upon request including vegan friendly options as well as all other dietary requirements.
Opportunities to immerse in farm life including gardening, maintenance of the cortijo and learning local history.
"The Cortijo is perfect for those who want to get away from everything for a while. The air is pure, there is absolutely no noise, the food is as fresh as it gets, and Joaquín, the owner, will do everything in his power to make your time in the farm a truly unforgettable experience! While attending a Yin Yoga TTC I fell in love with the place and I am now organising a retreat here! "
Laura Méndez Asbach
Contact us for more information. You may choose to book the whole venue if your group is larger than 15 guests or a part of the cortijo if your group is more intimate. Use the calendar below to see our busy periods and make your choice of dates.
We are open year round to host your group.
Spring has lots of wild flowers and medicinal plants.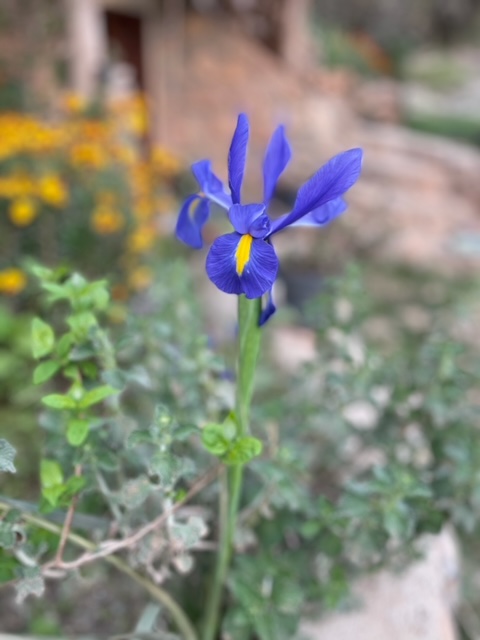 Summer is also full of flowers, enjoy time by the pool and fresh mountain air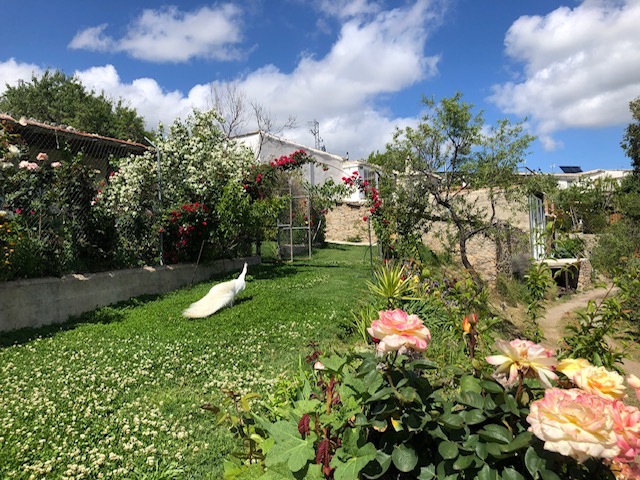 ---
Check Availability